Bob Moore Construction, Inc.


Dallas - Fort Worth - San Antonio, Texas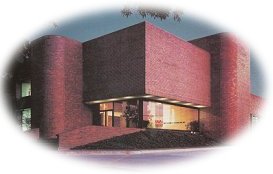 Bob Moore Construction has been constructing buildings since 1946. We have built our reputation as one of the leading general contractor and construction manager companies in Dallas/Ft. Worth and San Antonio, Texas. We are based in Texas, but have constructed major projects across the United States. We are recognized as a general contractor that builds quality relationships with our clients by delivering quality buildings, time after time.
Bob Moore Construction has designed and managed commercial construction projects all across the United States. As each new building was completed, we also built our reputation as a general contractor who delivers integrity and architectural craftsmanship with every project.
We work with some of the leading Architectural and Engineering firms in the United States. We design and manage construction projects from one individual structure to multiple distribution centers, shopping centers, office complexes, call centers, retail stores and industrial facilities.
Over the years we have worked for some of the leading commercial developers in the United States. A partial list of those commercial developers includes:

| | | |
| --- | --- | --- |
| • Argent Properties | • Bradford Companies | • Champion Partners |
| • CMC Corporation | • First Industrial Development | • Insignia |
| • Koll Development | • Lincoln Property | • Mercantile Partners |
| • Seefried Properties, Inc. | • The Staubach Company | • Trammell Crow Company |
| • Vantage Companies | | |
These developers are responsible for more than one billion square feet of construction projects. Time after time, these same real estate developers have shown their confidence in Bob Moore Construction when looking for a general contractor that can build their project on time and on budget.

A General Contractor for small business and Fortune 500 companies


While based in Dallas/Fort Worth, Texas, Bob Moore Construction has designed and built distribution centers, retail stores, office complexes, call centers, shopping centers and industrial facilities and other commercial construction projects from coast to coast for some of the most recognizable businesses in America, including American Airlines, Del Monte Foods, Harley-Davidson, Radio Shack and United Parcel Service.
We're proud to have worked for prestigious Fortune 500 companies, but we serve smaller businesses and the individual business owner for the majority of our projects. If you are a business owner with a need to expand or relocate, you want a construction manager you can trust, a general contractor who can answer the many questions you have. What are affordable building methods and what materials should be used? What about land acquisition? How should you assemble a developer/architectural/construction team?
We can help with these questions and many others to guide you throughout the entire project. If you have a complete set of architectural plans or just an idea, our construction team can help with preliminary budget pricing and scheduling. We have the expertise and experience, and can help even the most inexperienced individual business owner with the many choices and considerations to design and create the building that best suits their needs. Whether you need a general contractor, design/build contractor, or construction manager, we are able to provide the construction services for your building project, from conception to completion.
No matter what size project, from a single tilt-up construction building in Dallas/Fort Worth, Texas, to a chain of warehouses or distribution centers across the United States, we can take your vision and make it a reality!


Traditional values, experience, advanced construction technology . . .


. . . are what we have built our reputation on for over a half-century.
The management team at Bob Moore Construction totals over 100 combined years of construction experience. Our employees average over 10 years with our company. Our key employees and ownership learned their craft at the finest colleges across the country, and have served on the most prestigious construction associations in Dallas/Fort Worth and nationally.
While our values are traditional and our experience vast, we remain on the forefront of technology as it applies to the construction trade. We have sophisticated systems that are user friendly, allowing the owner to keep updated with all phases of construction from any place in the world with Internet access.


Repeat customers confirm our value as a quality general contractor


The best indication that our approach is successful is this simple fact: More than half of our business each year comes from existing clients. Nothing we can say will speak louder than the fact that experienced developers and business owners return to Bob Moore Construction for their projects, time after time. Clients, who come to us once, come back again.
If you want a general contractor you can trust to deliver your project with quality, integrity, and a strong focus on your schedule and budget, please click here to contact us or call us at (817) 640-1200 and we will be happy to answer any questions you may have.

Bob Moore Construction looks forward to serving as your general contractor.


Bob Moore Construction, Inc.
1110 North Watson Road
Arlington, TX 76011
(817) 640-1200 • Fax: (817) 640-1250