About Bob Moore Construction, Inc.


Information about the premier general contractor in North Texas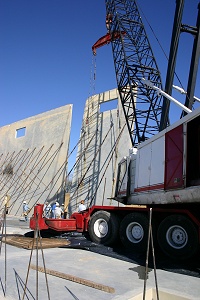 For the past half century, Bob Moore Construction has delivered quality, leadership, responsiveness and customer service with every project.
In this section we have provided information about our company so you can learn more about us: A brief company history, our mission statement, our business rating, and a partial list of our clients.
You will see we are the right choice if you are seeking one of the following:
· General Contractor
· Commercial Contractor
· AGC Member
· Construction Manager
· Design-build Contractor
· Tilt-up Contractor
· High Volume Builder
· Industrial Contractor
If you would like to see some of our completed projects or look in on what we've got in the works now, please visit our Construction Project Showcase.
Thank you for taking the time to learn more about Bob Moore Construction. After you've read about us, please contact us online or call us at (817) 640-1200 so we can discuss your project needs.


Bob Moore Construction, Inc.
1110 North Watson Road
Arlington, TX 76011
(817) 640-1200 • Fax: (817) 640-1250